Worldwide!
Companies implementing new manufacturing technologies often install new production equipment in order to avoid interrupting product supply. Once they have commissioned the new equipment, they often sell the previous equipment. Often this second-hand machinery finds its way to customers in less financially strong countries, such as eastern European countries, where components can be produced economically using less automated machinery requiring more personnel. This used machinery often needs some modernization of partial areas because spare parts are no longer available, or sometimes components have to be replaced due to wear and tear. Given the current trend for many production plants to move to low-wage countries, there is an increasing demand for retrofit services.
Krausser Werkzeugmaschinenvertrieb Überholung und Modernisierungsmaßnahmen GmbH is here to help, wherever you are.
Click here to find out more about our recent projects.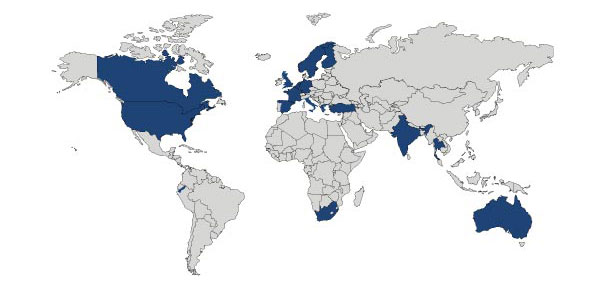 For more detailed information, please contact out
partners.